Wellbeing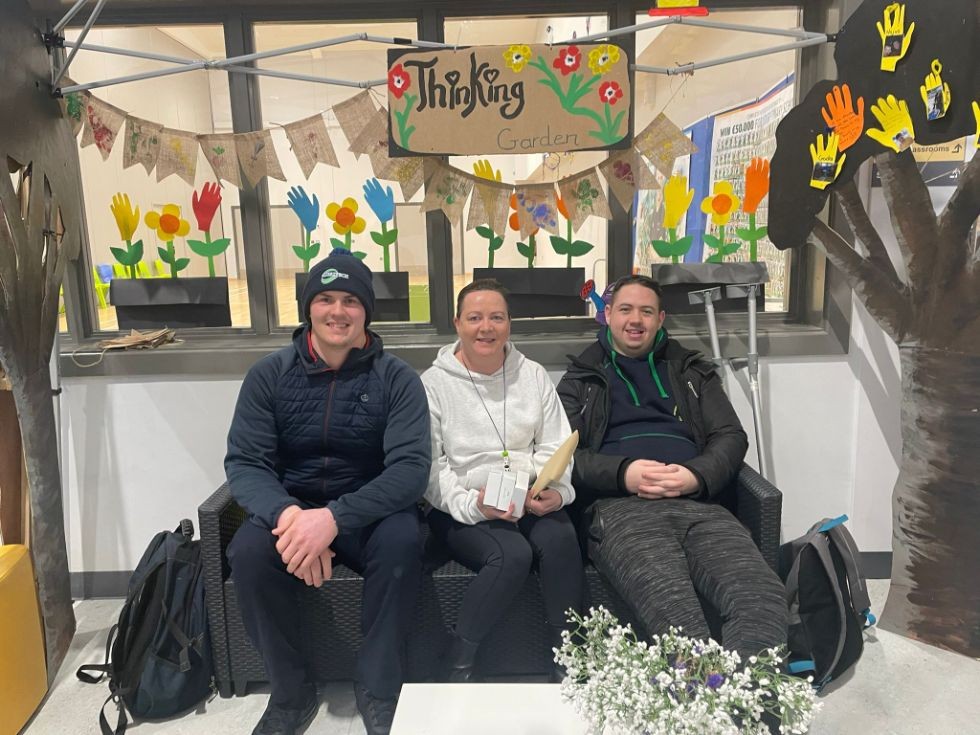 Holy Family School have had a very exciting year introducing "Wellbeing in Education" to our whole school community.
In October, staff enjoyed a very informative talk after school by Mary McMullen from Rowan Wellness all about the signs and symptoms of the Menopause. The social committee provided a beautiful tea before this event which was very welcome.
In November, three members of staff attended training in Monaghan Education Centre about a new education programme called "Zippy's Friends". This programme aims to enhance the social and emotional well-being of 5 – 7 year olds. Staff found this training excellent and are looking forward to implementing "Zippy's Friend's" as part of our SPHE curriculum.
Affirmations and Inspirational Quotations are now regularly placed in and around the school environment. Staff find these thought provoking, encouraging and inspiring.
Our school's first ever Wellness Week was a great success with lots of fun and engaging wellbeing activities for the whole school community to enjoy.
Our parents were invited into school on the first day of Wellness Week to a very informative presentation about Wellbeing by Pauline Clarke.
The senior pupils provided refreshments after this presentation and all parents enjoyed getting to know each other and sharing their experiences.
Every morning of Wellness Week commenced with a beautiful meditation for staff before the pupils arrived.
Students engaged in a variety of mindfulness activities throughout the week including daily relaxation activities, making mindfulness bottles, an "Odd Socks Mindfulness Walk", a "Random Acts of Kindness" day and a "Dance Like Nobody's Watching" school disco.
The whole school community made a "Grateful Tree" which was displayed in our school hall. This tree was decorated with the pupils' handprints which included a photograph, picture or a sentence on their handprint about something they were grateful for in their life.
The Board of Management generously gave us some lovely picnic benches for our school playground on Random Acts of Kindness day which was very much appreciated by the whole school community.
Our SPHE plan is now under review and preparations are in place for more exciting "Mindfulness in Education" activities for the whole school community next year.
Holy Family School, Old Bridge Road, Munnilly, Cootehill, Co. Cavan, Ireland | Phone: 049 555 2257